How To Keep Your Kids Safe on the Internet
Note: This post may contain affiliate links! Check our disclaimer if you need more info!


Internet safety for kids is a topic that is near and dear to my heart. I've seen firsthand the chaos that exists on the Internet and it can make it seem like the Interwebs isn't a safe space for your kids.
But it doesn't have to be that way! Social media and the like are becoming increasingly popular and will soon be a way of life for the next generation. Heck, it probably already is. As parents, we just have to learn how to manage kid internet safety for their sake.
Here are some easy and practical tips for helping maintain Internet safety with your children.
---
[toc content=".entry-content" headers="h2, h3″]
Social Media
Consider Shared Accounts
Some social media platforms like Instagram will allow you to create another username within your account. This is my favorite option. They are allowed to use their account freely but you both receive notifications of any activity. Those notifications will stay in your phone's alert list even after they've been cleared by your kids so they remain available for your review.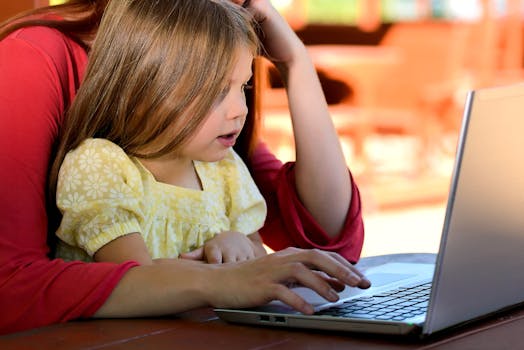 If they don't explicitly offer this option, other workarounds are available too. For example, on Pinterest, you can create a separate account for your kids but only let them contribute to boards you've created on your own. This reduces the likelihood of them being followed [on social media — not in real life :)], repinned, etc. You can also simply let your kids use your own personal social media accounts.
Know All the Privacy Options Available and Use Them
For the love of God, please make your children's accounts private. [The exception to this are "parent-managed" account used to build a brand.] But if your kids are like my girls and just want to post videos of themselves lip synching and catwalk modeling then find the privacy settings and use them.
Making their profiles only visible to their followers/friends is a great starting point but there are other great options too like limiting who can message them [or disabling it altogether], who their stories are visible to, etc.
Bypass Social Media Apps That Do Not Have Satisfactory Security Settings
The filters on Snapchat are pretty darn cute. But I won't let our girls go beyond taking pictures under my account and saving them locally on my phone. Why? Because as the littlest one would say, I'm a "mean mommy".
But really, I'm personally not satisfied with their privacy settings. At least not enough to let our kids use it at this age. And that's okay! There's plenty of fun to be had on other outlets like Instagram.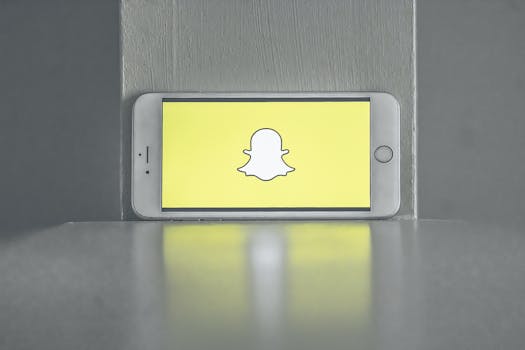 Don't feel pressured to let your kids be on everything. Evaluate the options and only let them be on the platforms you're comfortable with.
Do
NOT

Put Identifying Information On Their Profiles

This is a big one folks. When school started, I saw a lot of wonderfully adorable pictures of kids in their brand spanking new outfits in front of their school sign, at their new desks, with their teachers or all of the above. Super cute Instagram photo ops BUT what they didn't realize is how much they just left their children exposed. One day of posts and I learned their full names, what school they attend, what grade they are in (and their teacher's name), and so much more.

Sounds SUPER creepy, right? Well, that's how some Internet folks are.

Be cautious and be aware of what personal information they're divulging on their pages. Examples of personal information are:
Last name
School Name
License Plate numbers
Street name
Bus route information
This is especially important if their profiles remain public.
Be Proactive In Your Monitoring
This one probably goes without saying but please be proactive in your monitoring. Check their accounts daily, every other day, or weekly for anything odd.
New "friend" from Czechoslovakia? Delete. Abnormal amount of messages from Suzy who says she's just another kid just like yours that lives in the area and is looking for friends? Investigate [and report if Suzy turns out to be Creepy Kevin from Iowa].
Ask them what they saw or online or anything they engaged in but be cool about it. "Did you see any funny memes online lately? Oh, really? Where did you find that one?"
Trust Your Gut
If something just seems off but you're not entirely sure what, just trust your gut. Temporarily disabling their account or revoking access is not the end of the world. Do what you need to do to make sure they're covered.
---
Internet & E-mail
Know their Passwords
Knowing their e-mail password is absolutely paramount. Even more so than knowing their social media account passwords — although, you should know that too. If you have access to this, you can reset the passwords on their other accounts if needed.
When setting up their e-mail account, be sure to set your personal account as the recovery option. This will allow you to change the password if needed. It will also notify you if there are security concerns or if the password is changed without your permission.
Use Monitoring Gadgets to Your Advantage
There are plethora of tools available to help monitor and/or limit your kids Internet usage. Google, for example, has Family Link available on all their android devices to manage apps, set a screen time limit, and more.
You can also use broader monitoring software like KidLogger that records keystrokes. You can track their browsing history, know who they communicated with [in and outside of social media], what pictures were taken, etc. Plus, it works on both computers and smartphones.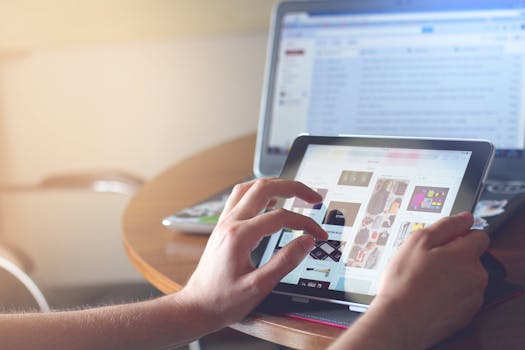 The Threat Doesn't Always Come From Strangers
Online bullying is real. So is identify theft and Internet fraud. Make sure your kids know that sharing their personal information — even with "friends" — is a no no. Same goes for sharing their parent's information too. This includes things like:
Passwords
Social security numbers
Passport numbers
Pictures in compromising situations
Most importantly, set clear rules, guidelines, and expectations with your children around their Internet usage. Don't be afraid to reinforce them occasionally too.
---
Know your Resources
Most social media outlets have valuable information on how you can stay safe on their platforms. Here are a few:
---
Do you have any tips for keeping your children safe on the Internet? Share them in the comments below!